Oh the Met Gala!
Everyone thinks that the Oscar's are the fashion Superbowl, but done right the Met Gala can bring much more excitement!
The most exciting part about the Met Gala is that there is a theme. It's truly the chicest costume party you will ever see!
This year's theme was meant to pat tribute to the designer Rei Kawakubo, a Japanese designer best know for the Commes de Garçon label. In researching the designer's aesthetic, one will find it to be very avant garde, with many pieces being very large and sculptural. Red and black are often used, but Kawakubo does not shy from bright colors either.
With the theme in mind, I was ready for people to really go outside the box, but for the most part all I saw was your typical red carpet looks. I have to say, It was actually a bit of a challenge to come up with my misses, because even if they did not stick to the theme, mostly every still looked gorgeous.
So here we go. Again, the evening started off pretty so-so, and then… wait for it… RHIANNA
Like there is no words. She just simply came, conquered, and continued on. This nailed the theme 115%. Bow down!
Ok now for some others who fared rather well.
2) Zendaya
I love Zendaya. Just in general, I find her to be amazing. But then on top of that she always seems to nail her fashion. This dress is no exception. It is so beautifully fierce, fits the theme nicely with its volume and nod to Asian-esque art, and her hair and makeup fall right in step! Kudos Zendaya!
3)Blake Lively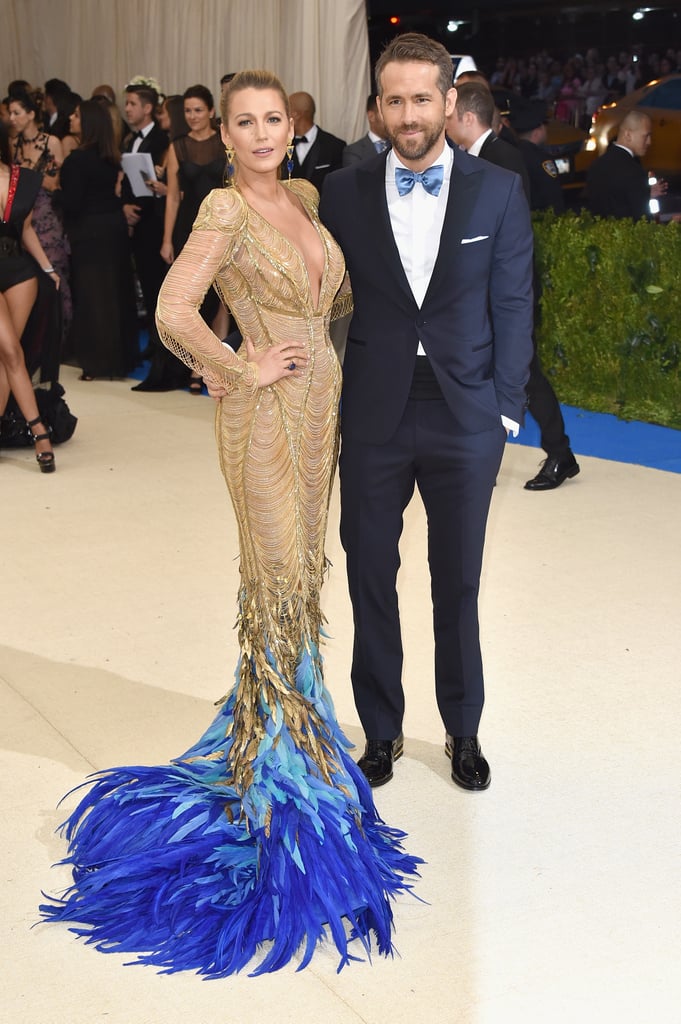 I mean really, does Blake Lively ever not look fabulous? I really thought this was the way to bring a little bit of the theme/costume element without going to crazy. She looks super glam, but also like a beautiful Asian bird of paradise. Ugh! and her body is unfair to anyone who has had children or has been alive ever, but you go Blake Lively!
4) Chrissy Teigen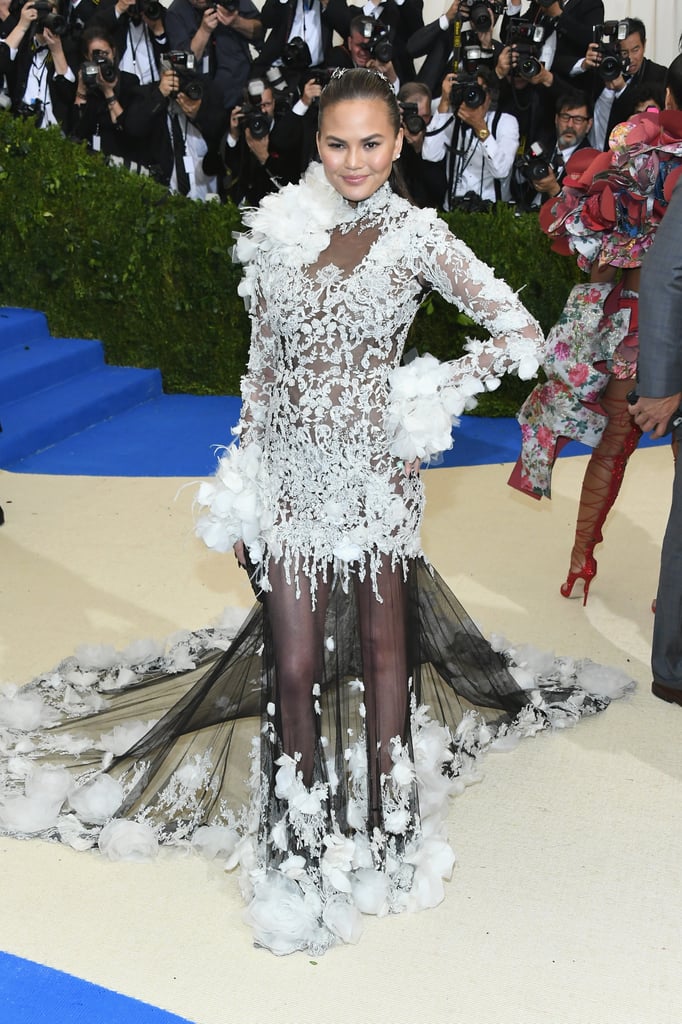 Another one who can do no wrong is the infallible Chrissy Teigen. Not only did she look beautiful, but also gave me enough drama to fit the theme. The train flowed behind her effortlessly and she smiled and laughed down the whole carpet. Her beauty came from within and and outside!
5) Ruby Rose
So on this one I am totally bias, because Ruby Rose is my girl crush and she could be wearing a potato sack and I would love it. But, in this case she happened to wear a stunning dress! It had just enough drama,not quite on theme, but still daring enough,and truly looked effortless. I love seeing her all femmed out! Perfection!
*Honorable Mention goes to Nikki Minaj, Ashley Graham, and Halle Berry, as they were about the only others to stay on theme.*
And now the worst…
1) Rose Byrne
Oh dear. This was so bad I feel in pain. It was a sad combo of Borat's unitard bathing suit and mosquito net. Topped with hair that should have staid on the set of Saturday Night fever, and you can just call it a night!
2) Lena Dunham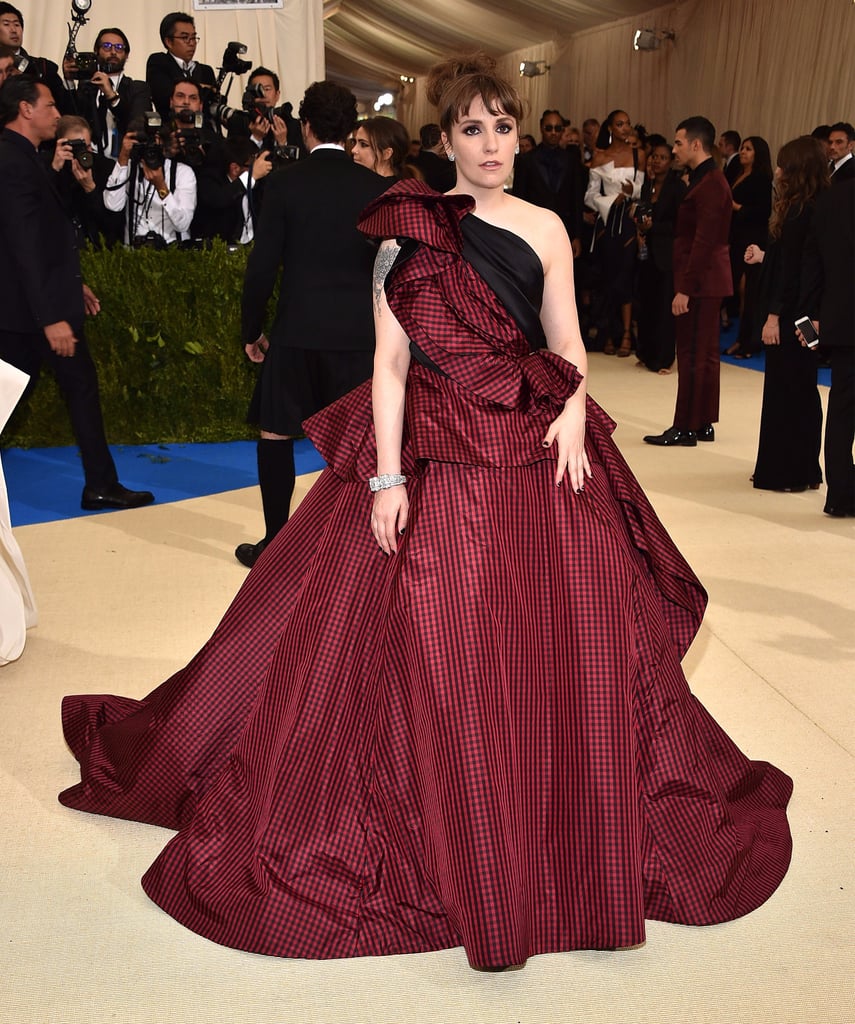 Ugh. Why do we let Lena Dunham out of the house. She always looks like a hot mess and last night was no exception. Her hair looks like rats are nesting in it (sorry! but its true!), her eye makeup is way too heavy, and the dress is looks like something one of the goth girls in home ec tries to make for prom. I just can't. Did I mention I also just don't really like Lena in general? In case you couldn't tell!
3) Solange Knowles
What in the Lord's name? Solange, sweetie, this was the Met Gala, not the REI Jamboree. Please return your sleeping bag and come back with an actual outfit,OK? This event is also not on ice, so shoes over skates might be a wise choice as well. Girl, bye.
4) Karlie Kloss
Well, here we have a case of when bad styling happens to beautiful people. While costumes are encouraged at the Met Gala, I do not think a "Sexy Secretary" is what Anna Wintour had in mind. I'm really at a loss on this one!
5) All the Kardashians
I wasn't going to even bring them up, because my loathing of the Kardashian-Jenner clan is so unreal that one of them could have been wearing Rhianna's dress and I still would have hated it. But in this case, they all looked foolish (well minus Kylie, she did alright, but I'm lumping her in for good measure!), so my thoughts are justified.
Kim did not even try. She put on a beach cover-up and said "Ta-Da!" Go back to Bali Kim! No one wants you here!
Kendall was almost acceptable, until she turned around and you found out the dress was assless… as is she. I just find this to be completely tasteless. Like she is actually a pretty girl. Do not do this to yourself.
Kylie, well she is just bad by association. I actually liked this look a lot.
Save