Welcome to the biggest awards night of the year ladies and gents!
Got my seat in front of the TV nice an early as not to miss a moment of the Red Carpet, and I thought we were in for a rough night. For at least the first hour and a half everyone was as dull as they come. I saw more nude, white, and cream than one could take. But then, all of a sudden we had some last minute stunners! But of course before we celebrate with the winners, lets take a look at… well, losers sounds harsh. Let just say their looks were not as golden as their Oscars
Tiffany Haddish
So I am told that this dress is  traditional of Eritrea of where Tiffany Haddish's roots are planted, but I'm sorry Tiffany, you are about two weeks late for the Olympic Parade of Nations. While she may look regal, it screams costume, and feels out of place on the Red Carpet.
2) Andra Day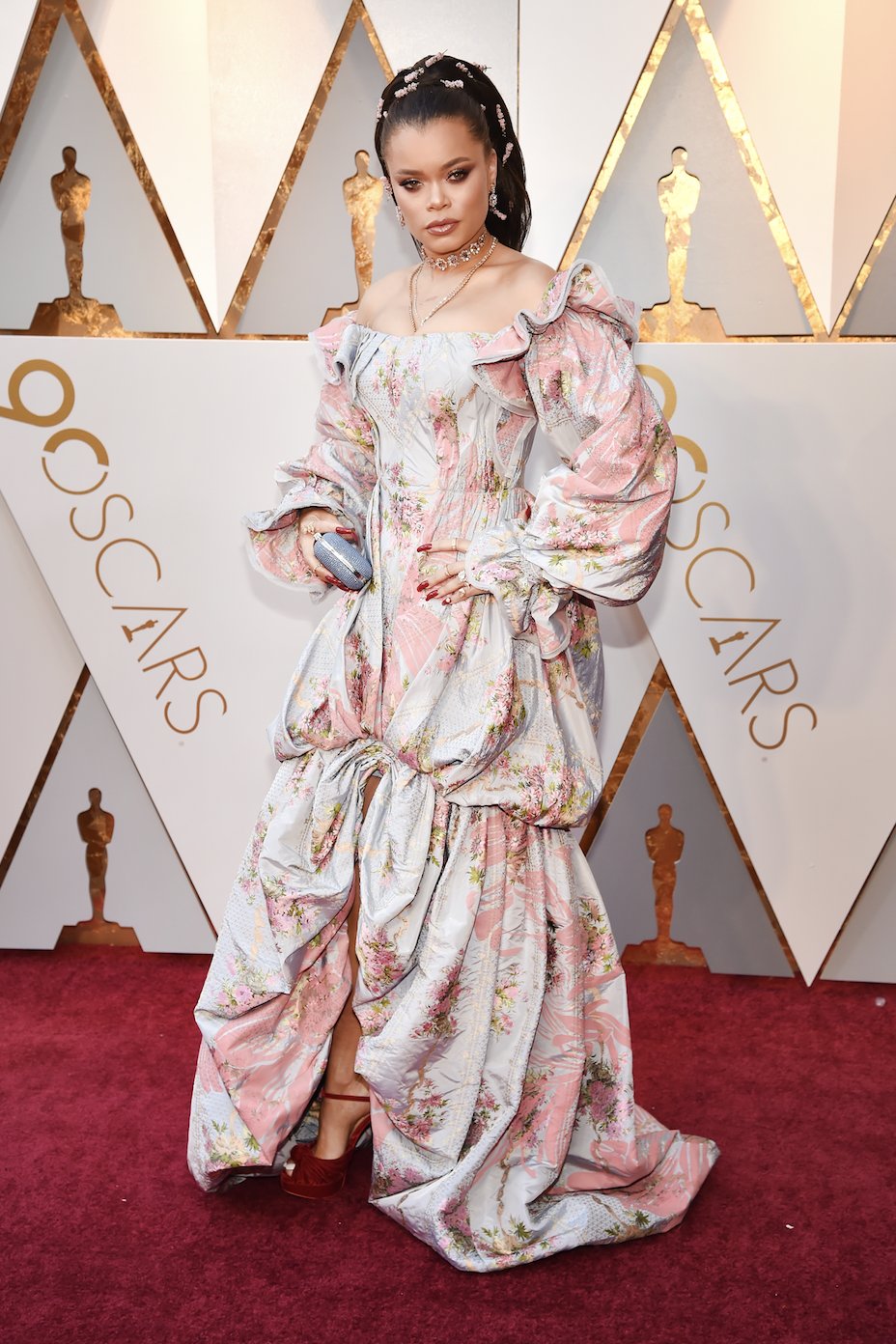 It seems like we have one on every carpet. A celebrity that wakes up late, forgets to get dressed and wraps the bed comforter around them. Please, this not a dress, this is an atrocity. It even looks like she forgot to take the rollers out of her hair.
3) Emily Blunt
Oh Emily, why. This is so dull. It looks like a set of sun-faded set of curtains. The collar is way too covered up and her hair and make up make her look washed out. I could almost like this dress on a different carpet, in a different color, but this is so underwhelming for the Oscars.
4) Jennifer Lawrence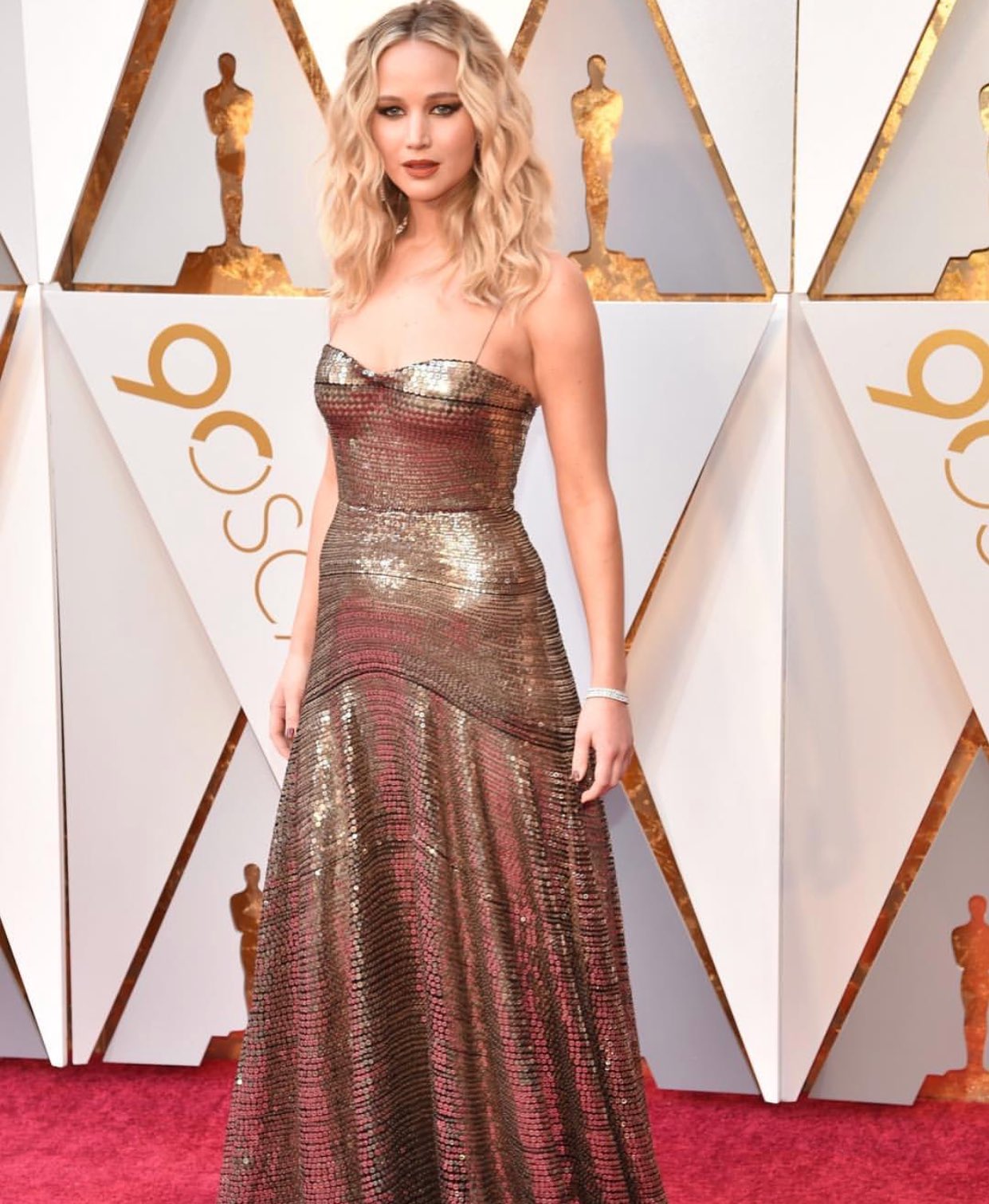 Ok so I don't hate this. I'm just underwhelmed by it. I feel like this would be something better suited to the Grammy's or maybe the Emmy's. It just seems more night life than silver screen siren. Her hair is very casual and seems a little undone, which doesn't improve my opinion of the overall look.
5) Margot Robbie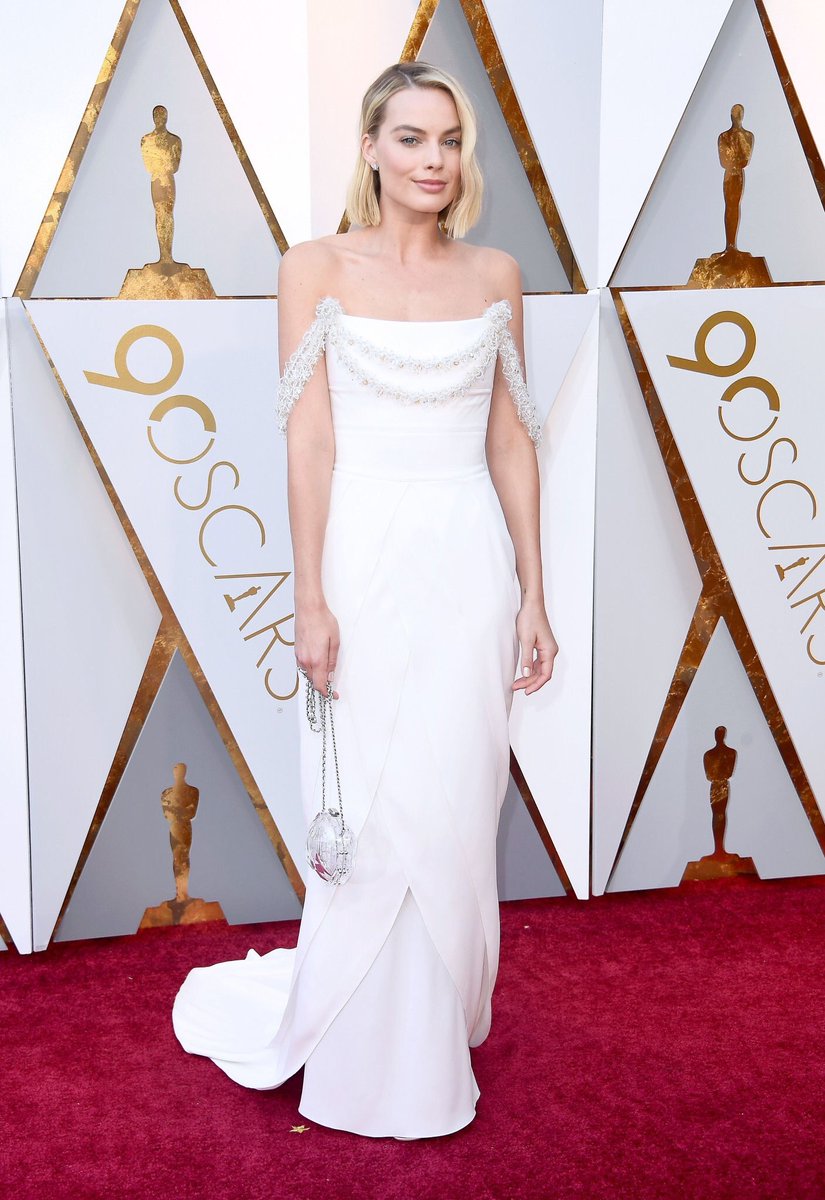 This was as boring and awkward as they come. Margot is beautiful, don't get me wrong, but this a white sheath with tinsel. Try harder.
And now… some stunners!
Selma Hayek
As soon as Selma hit the carpet I let out an "Oooo Selma!" This picture does not do the dress justice, as it was even more vibrant on camera. It fit her beautifully, it had drama, and of course it had color! And I loved that it was shimmery and pink without being princessy. Well done!
2)Lupita Nyongo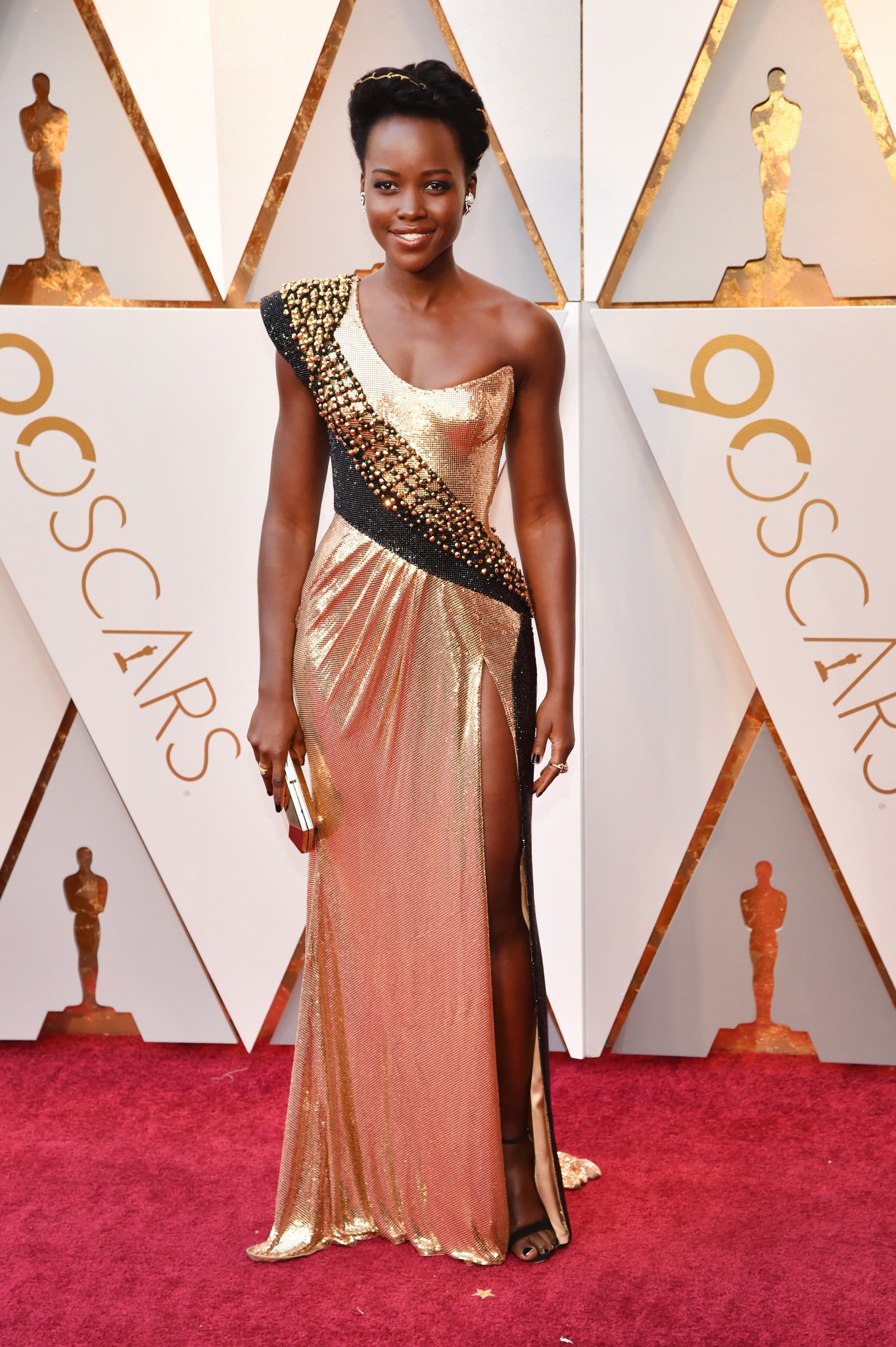 Lupita kept the super hero vibes coming in this gown without crossing the costume line. This looked powerful and strong while keeping in mind elegance and glamour. The fit was perfect, the accessories were on point, and her skin and hair were flawless!
3) Allison Janney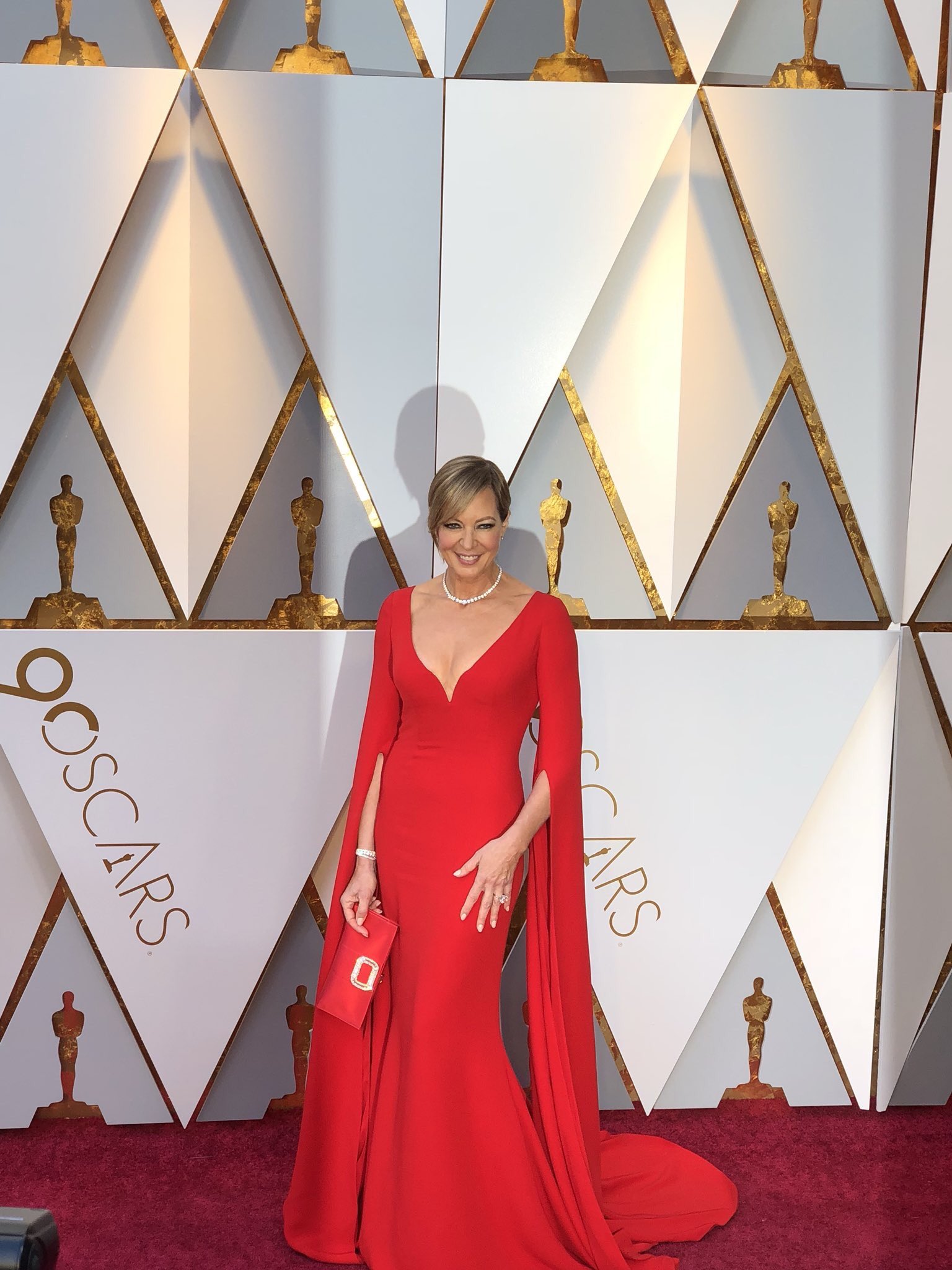 Allison Janney fully redeemed herself last night. This color was outstandingly refreshing on such a neutral carpet. The cape-like  sleeve brought just the right amount of drama, and her jewelry, hair, and makeup rounded out the look perfectly. She was a Hollywood Glamour goddess.
4) Emma Stone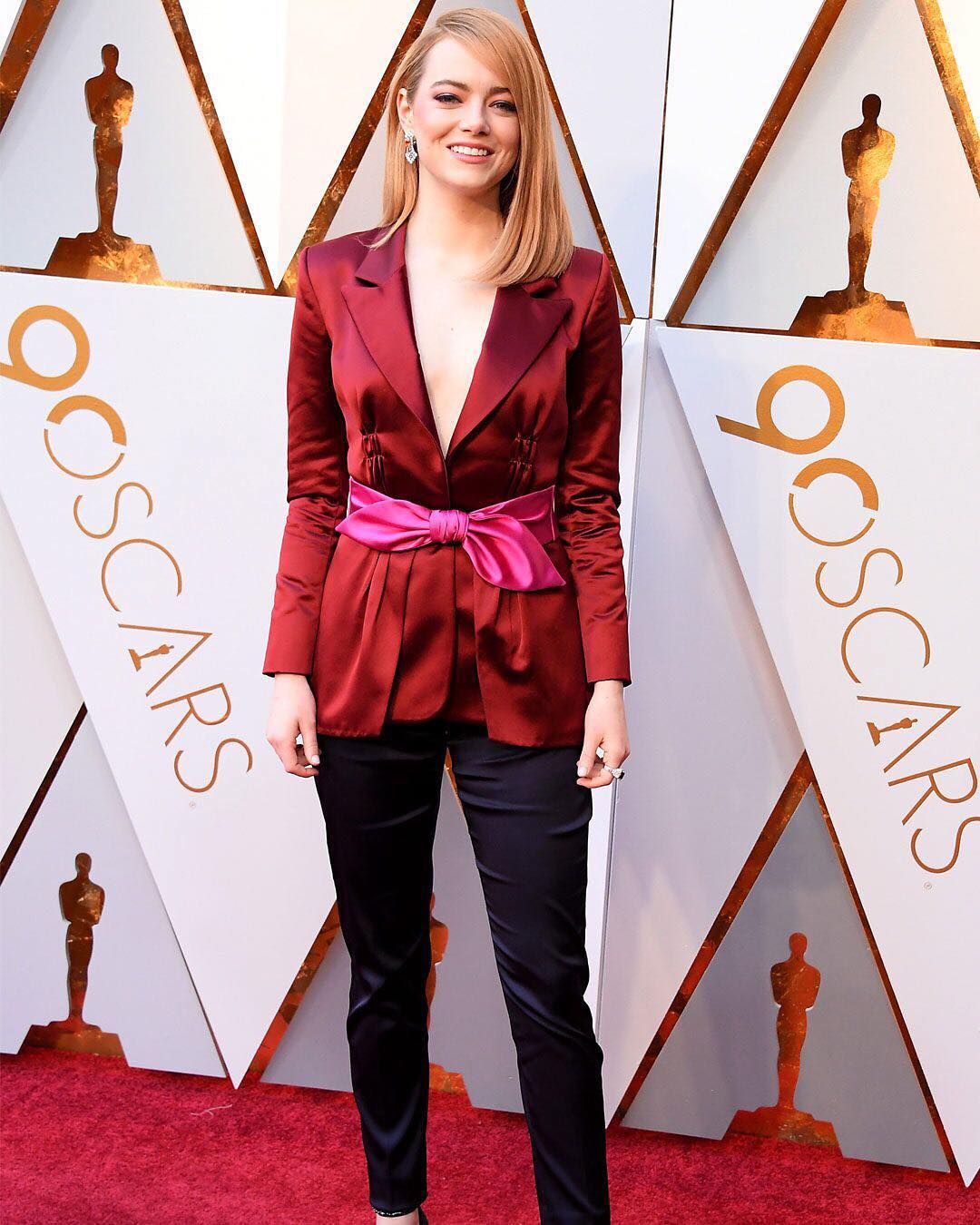 Ok but like shut the front door. THIS IS EVERYTHING! I have never been given so much life on a carpet…well until I saw Nicole Kidman, but that's coming up next. Emma, just nailed every ounce of this look. From the bold statement of pants at the Oscars, to the color palette, to  that HAIR! It was to die for. Bow down, build a shrine, commit this one to memory. It will be remembered as iconic.
5) Nicole Kidman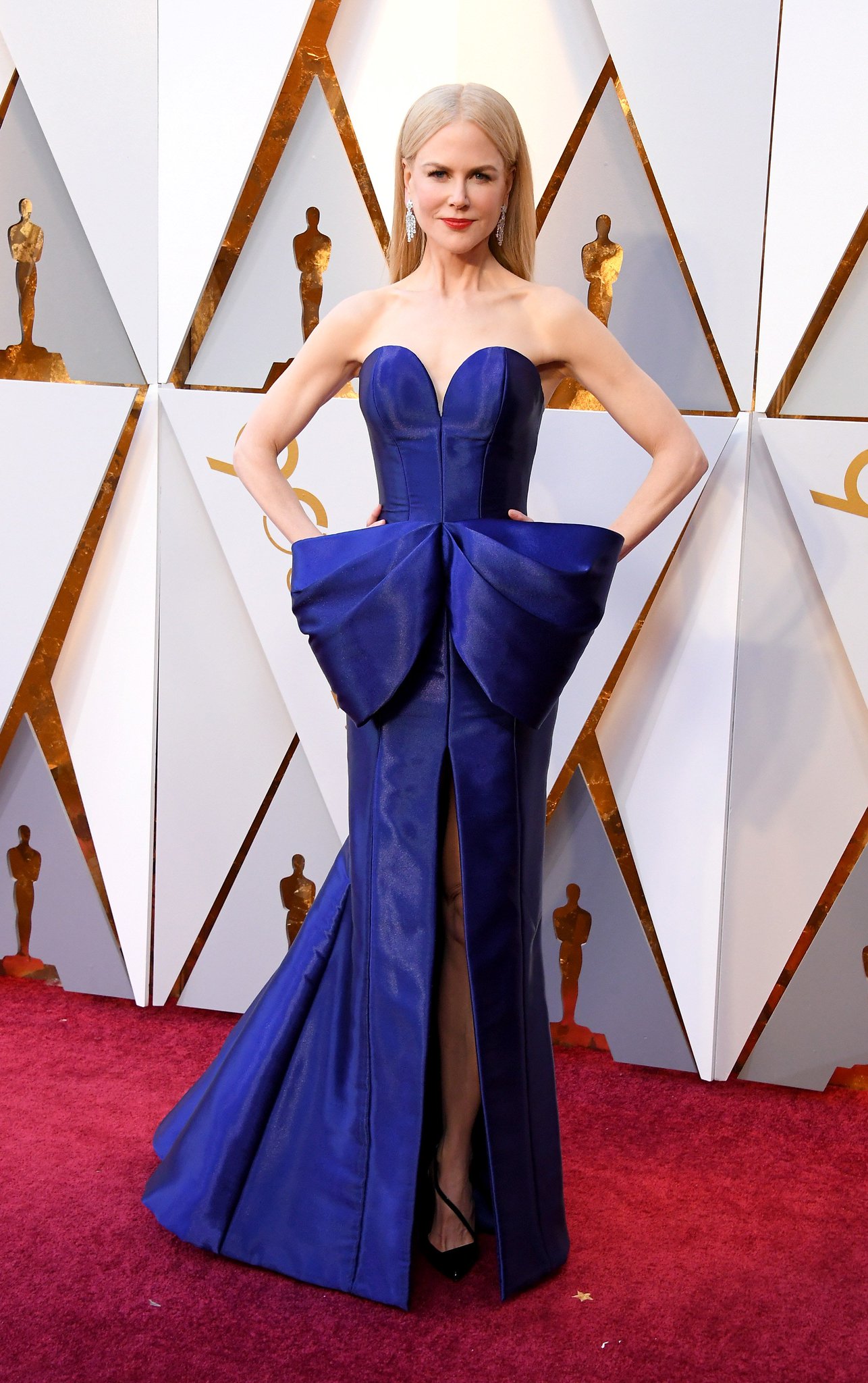 I was literally sitting there watching a bunch of oatmeal toned dresses go by wondering "I wonder where Nicole Kidman is?" knowing she had to be the one to shake things up. And when she ever stepped out onto the carpet I just couldn't help but clap, and say "YAAAASSS QUEEN!" Can anyone ever beat her? Has there ever been a moment she is not flawless? There are no other words!
I hope you all enjoyed awards season as much as I have! Stay tuned for more from the Granny, and not just in Fashion!